---
FIRST TO COMPLETE IN ITALY.
16 September, 2008
Lorenzo Paoli - Cavedine, Italy.
Assembled between 22 November 2007 and 16 September 2008.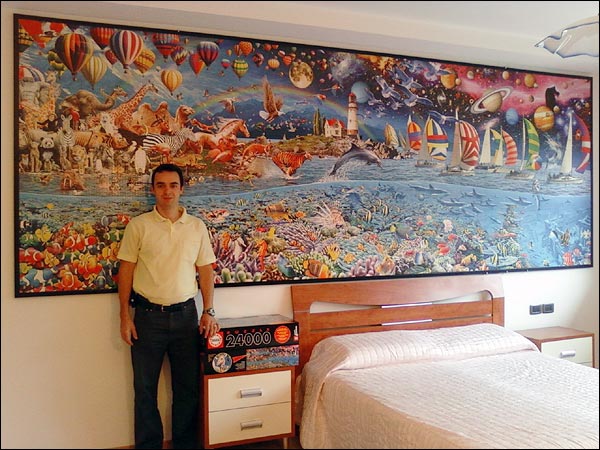 Hello, my name LORENZO PAOLI, I live at CAVEDINE, TRETINO ALTO ADIGE, Italy. I started the puzzle on 22/12/2007 and completed on 16/09/2008, working a few hours at a time in free moments. I built the puzzle in 4 sections of 6000 pieces. I found the painting very colorful and varied, fun, difficult to construct the sunken city part. A true masterpiece, congratulations. I am happy for you to write to me: lorenzopaoli@msn.com
---
ORIGINAL MESSAGE (ITALIAN) : Buongiorno, mi chiamo PAOLI LORENZO, abito a CAVEDINE, TRETINO ALTO ADIGE, ITALIA, ho iniziato il puzzle il 22/12/2007 e l'ho completato il 16/09/2008 lavorando poche ore nei momenti liberi. Ho costruito il puzzle in 4 sezioni da 6.000 pezzi, l'ho trovato molto colorato e vario nei disegni, divertente, difficile da realizzare la città sommersa. Un vero capolavoro, complimenti.