---
March 2009
Bob Addison - Viera, Florida, USA
Assembled between May 2008 and March 2009.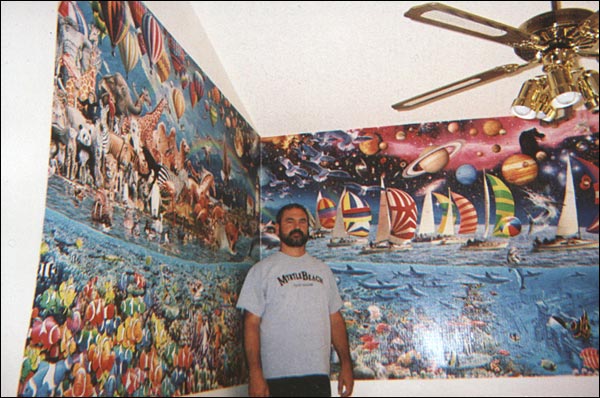 I mixed all pieces together and worked solo.
I did the entire puzzle on 18" x 24" poster boards. When I was working on a section I would bring those boards onto the table in front of me, then put them back into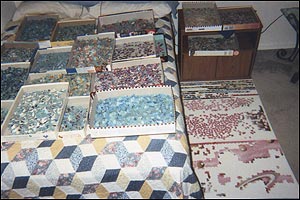 storage. I spent a lot of time sorting the pieces into many different boxes, and I was constantly re-sorting pieces. The best advice I can give to anyone attempting a big puzzle is to do a good job sorting the pieces.
I began work on many different sections before completing any of them. I can't say in what order I did the puzzle because I did it all at once. I've done two 18,000 piece puzzles, Tropical Impressions and St Columba Altarpiece Triptych. Life was the easiest of the 3 because of the bright colors, fine detail, and variety of pictures. This puzzle was time consuming because it was so big but it was not difficult.
I glued the completed puzzle and hung it on the wall with pushpins. Because I don't have a 14 foot wall I glued it in 2 pieces and wrapped them around a corner.
Bob Addison